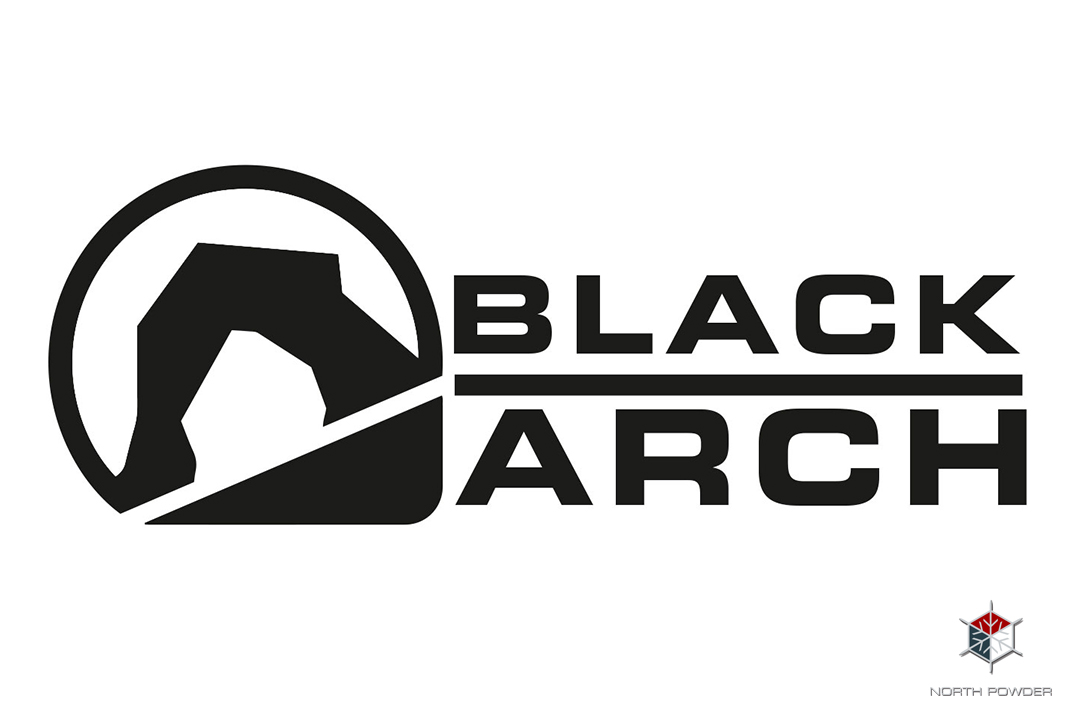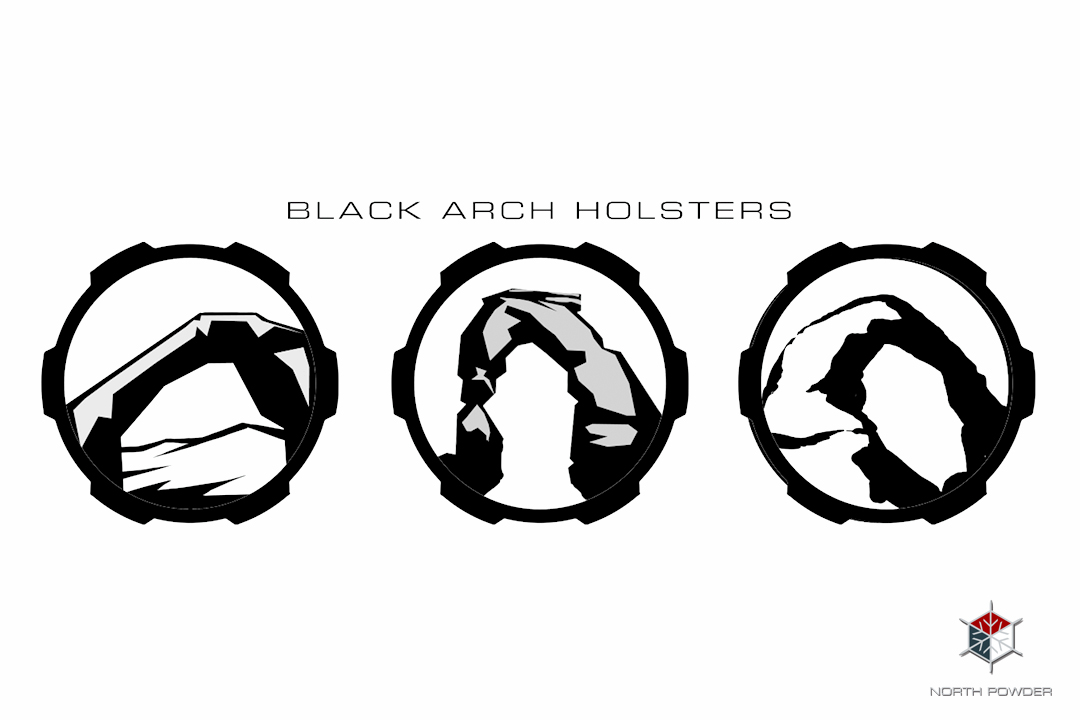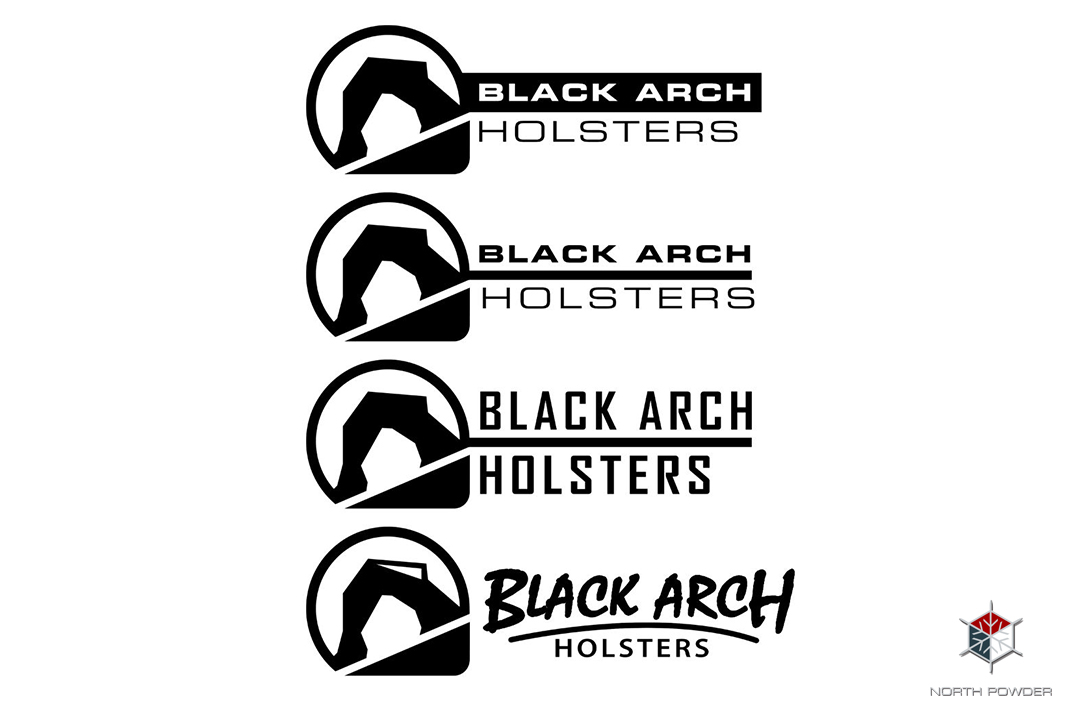 BLACK ARCH HOLSTERS – BRANDING
North Powder was hired to design the logo and branding for Black Arch Holsters, a premiere holster manufacturer. The arch in the logo is an homage to the stone arches found in some of the national parks in Utah where Black Arch is based.
The first image is the logo that the client selected. The following images are the ideations that were created during the exploration phase.